ChatGPT and Artificial Intelligence in Higher Education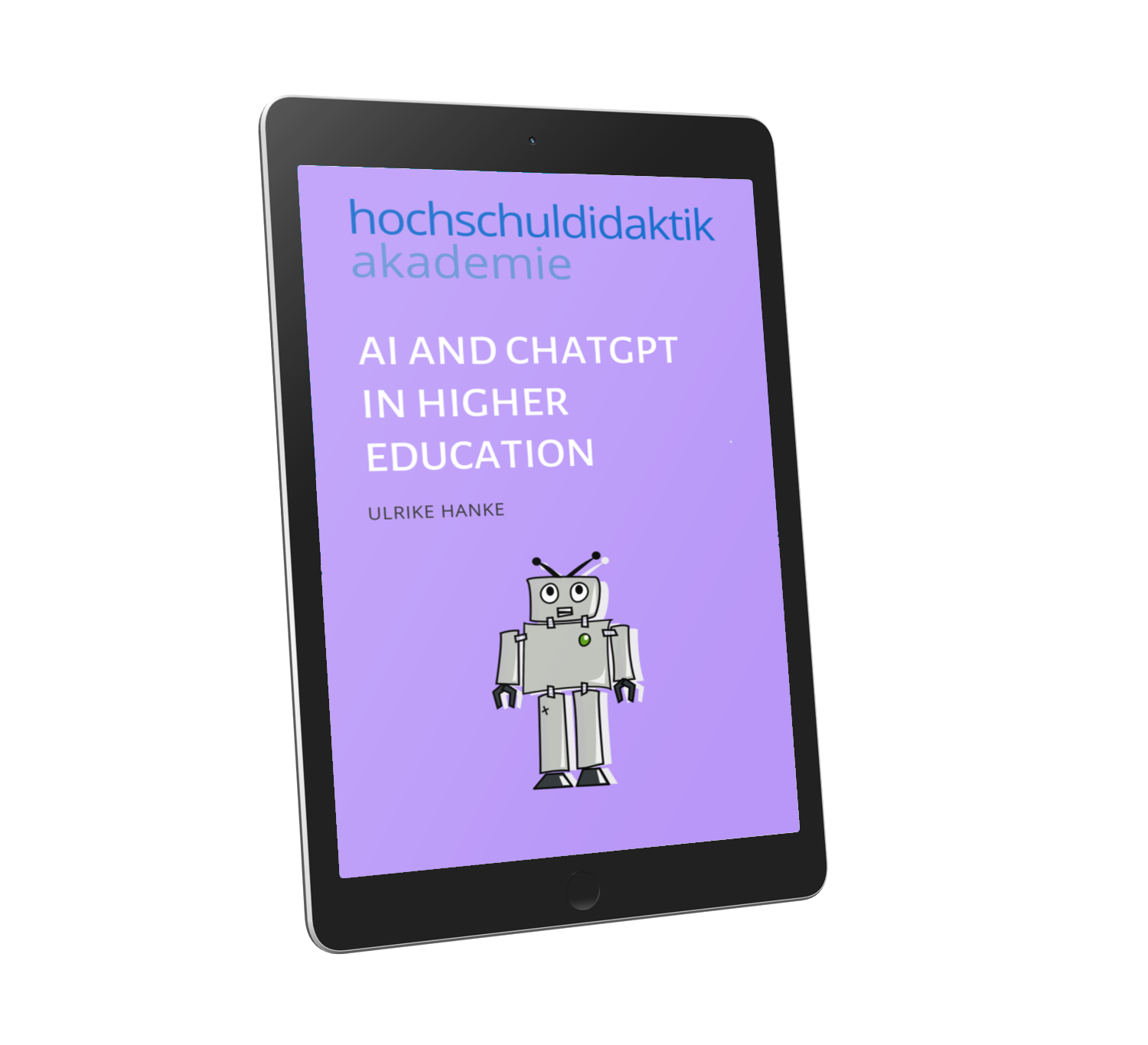 ChatGPT and Artificial Intelligence in Higher Education - Chances and Challenges
Welcome to the world of AI in education! Our course offers a deep dive into ChatGPT's potential and practicalities for teaching and assessment. Here, you'll gain actionable insights to transform your approach, blending traditional methods with advanced AI tools.
In this video-based self-paced course, you'll learn how to integrate artificial intelligence-based tools like ChatGPT into your teaching in a profitable and future-proof way (without worrying that you'll now have to throw everything out the window or that students won't learn anything because they're using ChatGPT!).
Many educators currently find themselves amid an evolving academic landscape where tools like ChatGPT are challenging traditional teaching methods. Yet, this period of transformation isn't solely filled with uncertainty; it's also brimming with untapped potential.
Educators harbor anxieties that the only authentic assessments may soon be those conducted on-site.
They envisage a future where all student tasks are delegated to ChatGPT.
They question the continued relevance of homework as a reliable measure of academic performance.
As a result, they're weighing the idea of prohibitive measures, like bans or ChatGPT-detection software, often forgetting that we should be equipping our students to engage thoughtfully and critically with such groundbreaking technologies.
Are you too intrigued about the design of university instruction and assessments in the era of ChatGPT?
Are you considering if universities should ban ChatGPT?
Do you feel unsure about accepting student assignments, worried about how to confirm if they are genuinely student work?
Are you worried that students might have ChatGPT complete their self-study assignments, preventing them from learning?
Do you want to teach students how to use AI tools but feel uncertain about how to do it?
Are you pondering how the grading of final papers will change in the future?
Imagine finally gaining a structured insight of both the opportunities and difficulties, the strengths and weaknesses of tools like ChatGPT. Think of finally learning practical steps on how to approach teaching and testing in the future.
How would you feel if…
You finally found ways to test your students' knowledge and skills in the future without the unrealistic aim of banning ChatGPT?
You had specific ideas to encourage your students to complete assignments on their own despite the presence of ChatGPT?
You knew how to effectively include ChatGPT and other AI-based tools in your teaching?
You could teach your students to use ChatGPT in a thoughtful way?
You could make your work easier by using tools like ChatGPT?
Does this sound appealing? Are you ready to join? Then delve into our self-study course...
ChatGPT and Artificial Intelligence in Higher Education
This self-study course includes…
Around 140 minutes of bite-sized learning videos that you can access anytime, anywhere with internet connection.
Unlimited access for one year, giving you the flexibility to learn at your own pace, be it fast or slow, thorough or skimmed.
Numerous downloadable overviews.
Templates for your teaching and for evaluating your exam results.
You decide the timeframe to complete the course. We suggest setting aside about 3-4 hours in total.
Here's a glimpse of the specific modules awaiting you...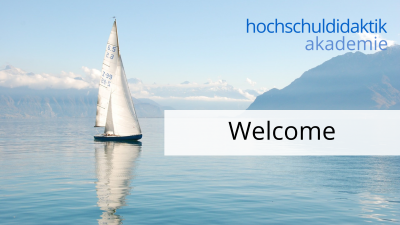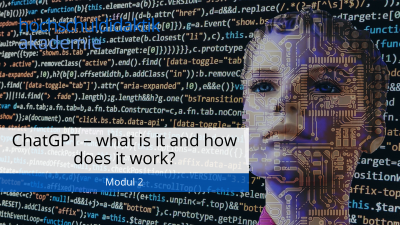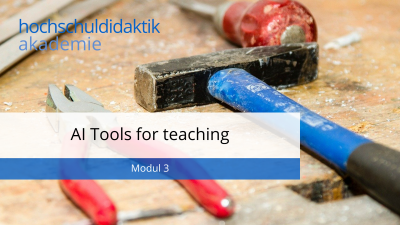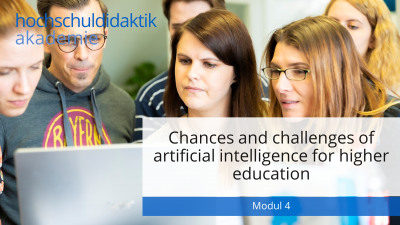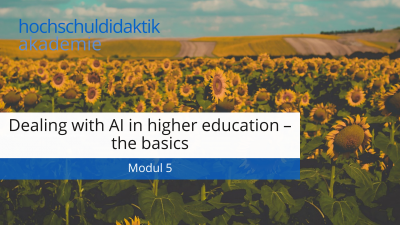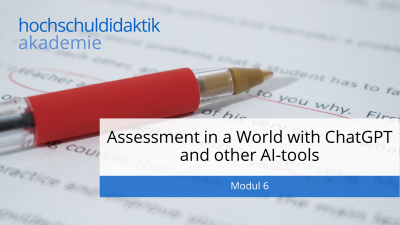 Mastering the Self-Study Course:
Learn at a pace that suits you.
Dive into the course whenever you feel ready.
Enjoy the flexibility of learning from any location (just ensure you have internet access).
Revisit the content as many times as you like within a year.
Who is this course for?

If you're an instructor in higher education, then this course is for you.
Are you eager to gain a structured understanding of the hot topic, ChatGPT, along with practical ideas for implementing it in your role as a teacher and examiner at universities?
Gain a comprehensive understanding of what ChatGPT is and its capabilities.
Develop a basic knowledge of how ChatGPT operates.
Recognize the weaknesses and potential risks associated with artificial intelligence.
Identify and evaluate the challenges posed by AI in the context of university teaching.
Discover the potential benefits of AI for university instruction, the examination system, and your personal growth as an educator.
Tailor your university teaching and examinations to leverage the advantages of AI.
Successfully assign tasks that engage your students, despite the availability of AI assistance.
Craft exams in a manner that either excludes or consciously includes the use of AI, based on the requirement.
Develop a structured introduction to AI for your students.
Gain one year of access to enriching video lectures spanning a total duration of 2 hours, accompanied by a comprehensive collection of methods and a technique toolbox. These resources will be readily available to you at your convenience, anywhere and anytime you have internet access for one entire year.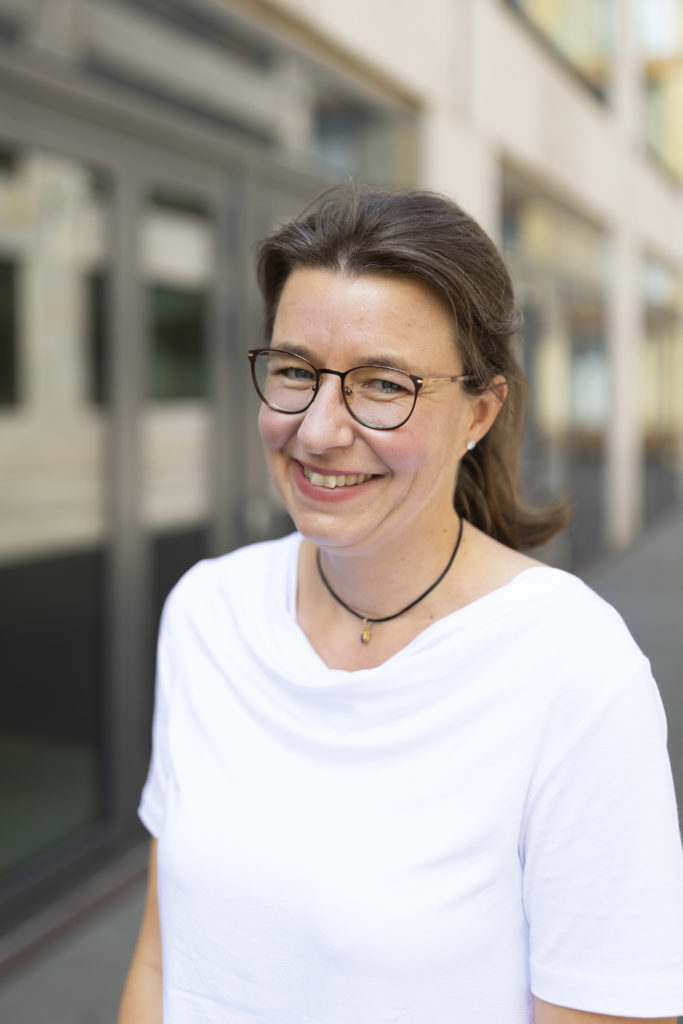 Dr. Ulrike Hanke
Since 2003, I have actively engaged in university teaching, delivering seminars and lectures for students pursuing educational science in BA and MA programs, as well as for student teachers.
Furthermore, I have been involved in teaching various courses in diverse formats, including traditional continuing education courses, online courses, web seminars, and blended learning programs, within the realm of higher education didactics. These experiences have spanned esteemed institutions such as the Universities of Bern, Zurich, Basel, and the Hochschuldidaktikzentrum Baden-Württemberg.
I hold a doctorate and habilitation in educational science from the University of Freiburg.
Teaching and fostering learning is not only my profession but also my profound passion.
I am eager to have you join me in class. See you soon!
What other participants say about the course ....
0 von 5 Sternen (basierend auf 0 Bewertungen)
Es gibt noch keine Bewertungen. Schreibe selbst die erste Bewertung!